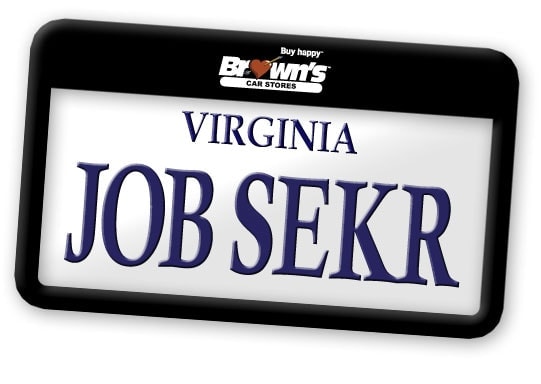 Are you looking for a rewarding career in the automotive industry? We are always looking for talented individuals that are looking for a fulfilling career in the Automotive Industry. To learn more about our positions, click on the listings below. To inquire about a position, please fill out the following form on this page.
---
Sales Consultant
Sales consultants assist customers by demonstrating how to operate a vehicle, offer test drives and assist clients with the purchase of a vehicle.
Back to top
Sales Manager
Sales managers are responsible for profitability in both the new and used vehicle departments and for customer retention. They must effectively manage sales consultants, have a strong knowledge of the market and product, and an in-depth understanding of all sales departments' financial data as well as strong communication and customer relations skills.
Back to top
Finance Manager
Finance Managers complete all the legal paperwork involved in a vehicle transaction. In addition, they arrange financing for the customer, and offer aftermarket products including extended maintenance contracts and lo-jack anti-theft equipment to ensure protection of the customer's investment.
Back to top
Service Advisor
A service advisor works with customers to schedule service work and routine maintenance. Service advisors also handle the administrative and customer relations aspects of service department operations. A service advisor's primary responsibility is to communicate customer's vehicle concerns to the technician, so that the technician can diagnose and fix the vehicle properly.
Back to top
Service Manager
A Service Manager supervises and directs associates in the service center, and is responsible for the effective operation of the service center to include sales, productivity and profitability. The Service Manager is also responsible for ensuring that the service center operates under safe conditions according to established policies and procedures and in compliance with federal, state, county, and municipal regulations.
Back to top
Parts Advisor
A Parts Advisor assists the service technicians and walk-in customers in purchasing parts and accessories. They are responsible for keeping track of inventory and placing orders for parts and accessories that are not currently in stock.
Back to top
Parts Manager
The Parts Manager strives to return a satisfactory profit on the dealership's investment in parts inventory. Parts managers accomplish their objectives through the use of proper purchasing procedures, inventory control, staff utilization, security, pricing, merchandising, display and advertising.
Back to top
Entry Level Technician
Entry-level service technicians inspect, maintain and repair automobiles, while training with skilled technicians. Master Technician Master technicians are responsible for repairing the most challenging and time-sensitive problems that vehicles have when they arrive at the service department.
Back to top
Lot Porter
Cleans and services cars on the lot. Cleans interior and exterior of cars being offered for sale. May pick up and deliver cars to customers. Warranty Administrator The warranty clerk handles all warranty claims, a task that requires strong interpersonal communication skills.
Back to top
Receptionist
The receptionist greets customers when they come into the dealership's showroom, answers their questions and directs them to the appropriate staff member. They also answer all incoming calls, take messages and transfer callers to the appropriate department.
Back to top
Cashier
An automotive cashier receives payments from customers getting their vehicles maintained or repaired, or buying parts or fluids specific to certain vehicles. These cashiers sometimes also act as the front desk receptionist and answer telephones.
Back to top
Accounting
Bookkeepers keep complete, up-to-date and accurate records of accounts and financial arrangements for the dealership. Bookkeepers verify and enter information into ledgers or a computer, balance the accounts, and compile reports and financial statements. In smaller dealerships, bookkeepers may also have the duties of an accounts receivable and accounts payable clerk.
Back to top
Comptroller
The Comptroller is responsible for the financial condition of the dealership, and directing the overall financial planning, budgeting and accounting practices.
Back to top
Title Clerk
The Title and Tag Clerk processes new and used vehicle sales transactions, verifies information for the accounting department and prepares legal transfer documents for the state department of motor vehicles.
Back to top
Accounts Receivable/Payable
Accounts Receivable Clerks process payments to customers' accounts and take appropriate action on overdue payments. Accounts Receivable Clerks also maintain records and deposits. Accounts Payable Clerks process invoices for the dealership and make payments by the due date, as well as review and resolve any invoicing issues.
Back to top
Body Shop Manager
The Body Shop Manager is responsible for the reputation, efficiency, and profitability of shop operations. They oversee daily operation of the business, including workflow through the body and paint departments. They are responsible for controlling costs, building a loyal clientele, maintaining good employee relations, setting and obtaining objectives, and keeping records. They may have parts, production, and/or other managers to assist with duties.
Back to top
Body Shop Estimator
The Body Shop Estimator inspects and analyzes collision damaged vehicles to create a repair plan and apply pricing. They build relationships with vehicle owners, repairers, and insurance personnel to negotiate costs and sell work. They use computers to write estimates and interact with other
computer software.
Back to top
Body Shop Painter/Technician
Restores damaged vehicles to their original structural integrity, function, and appearance. Uses hand tools and power tools to remove or repair damaged parts, weld as needed, and properly install new parts. Works with a variety of metals and plastics, as well as glass, electrical, and mechanical parts. Damaged vehicles must be repaired correctly so they will perform as designed, especially in subsequent collisions.
Back to top
We currently do not have any positions for which we are actively hiring. However we encourage you to submit your resume and contact information, as we are always looking for great team players.