While drivers around northern Virginia and the Washington D.C. area are gearing up for a safe and spooky Halloween, our favorite brand is looking at innovations overseas to make greener and cleaner vehicles. With a Mazda electric vehicle announced at the 2019 Tokyo Motor Show, enthusiasts are eager to see what kind of innovation a brand known for bold ideas will bring to the roads of northern Virginia one day. When we hear more at our Alexandria, VA Mazda dealership, we'll be sure to let you know what's coming up with an all-new EV in our lineup, so stay in touch and visit today for any other auto need you currently have.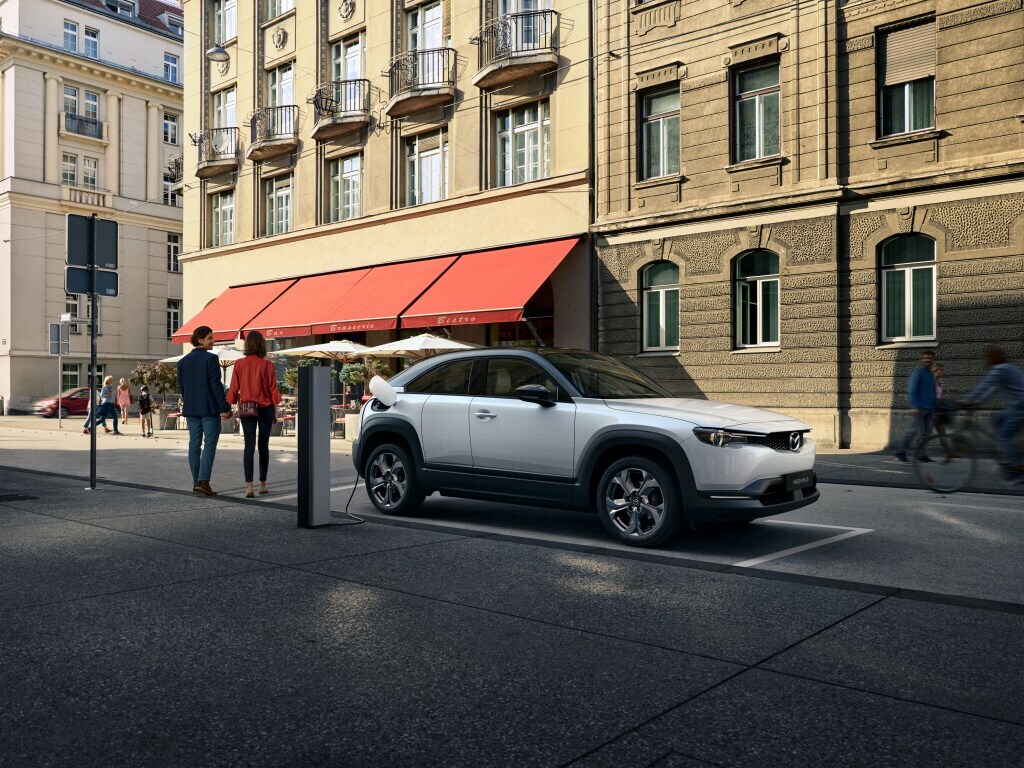 The early release for the European specified model is an EV called the Mazda MX-30, and it blends what makes the brand's offerings so great right now, with some new innovative tech for cleaner and greener driving. True to the typical green car style, the MX-30 defies segment designation, with a crossover-like stance and a car-like setup that delivers the best of both worlds, from refined interior appointments, to premium drivability in an electric style that you'll love when it shows up over this way.
Beyond having an electric motor that's charged up at home or at public stations – the likes of which are popping up all over the Alexandria and D.C. areas these days – the MX-30 will deliver some new stylistic and design choices to your travels. Freestyle doors provide a new sense of versatility and convenience, with a cabin that delivers a sense of "openness" to deliver new levels of comfort and space inside. We'll be sure to share with you what characteristics found in currently available new Mazda models like the CX-5, CX-9 and Mazda6 carry over, and what features will be unique to the MX-30.
Learn more about our favorite brand's EV debut by visiting Brown's Alexandria Mazda today.